A Toolkit for Cancer Care
---
This integrative cancer care toolkit has been developed to help those recently diagnosed feel less overwhelmed, learn about approaches to support their treatment and overall wellbeing, and gain access to useful resources.
---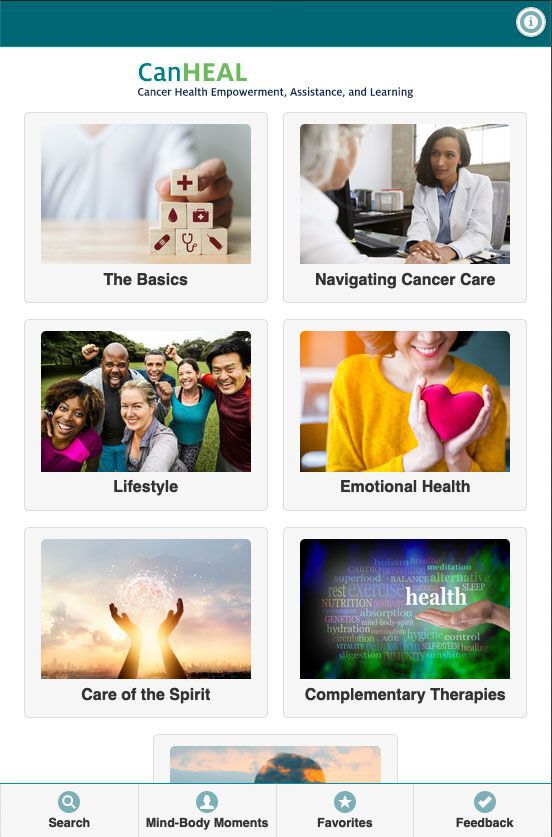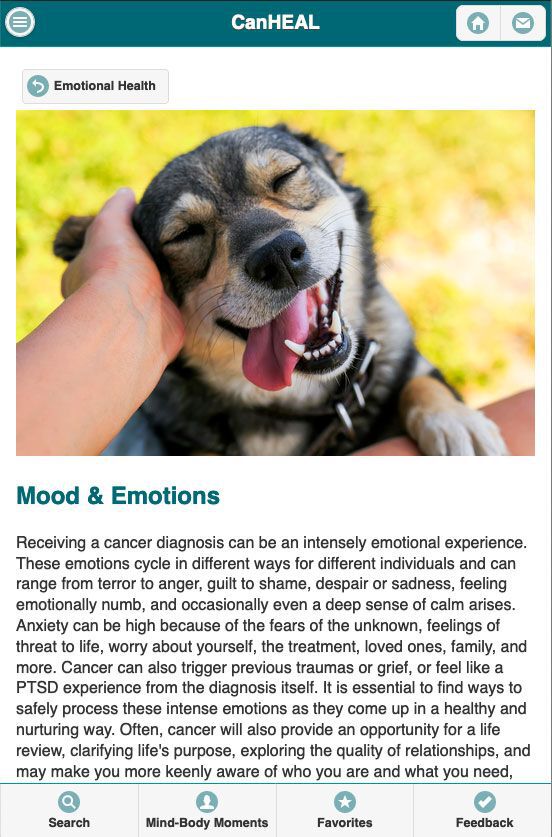 ---
It includes:
Suggestions for working with oncology providers, treatment teams and navigating cancer care
Evidence-based recommendations for

lifestyle approaches
emotional and spiritual wellness
complementary therapies
environmental exposures

Resources from reputable organizations with helpful patient education and tips
This toolkit is intended for anyone recently diagnosed with cancer, but can be useful for anyone interested in:
Learning more about living well with cancer and beyond cancer
Reducing cancer risks
Exploring an integrative approach to cancer care and wellness
An educational tool intended for anyone interested in learning more about living well with cancer and beyond cancer.
---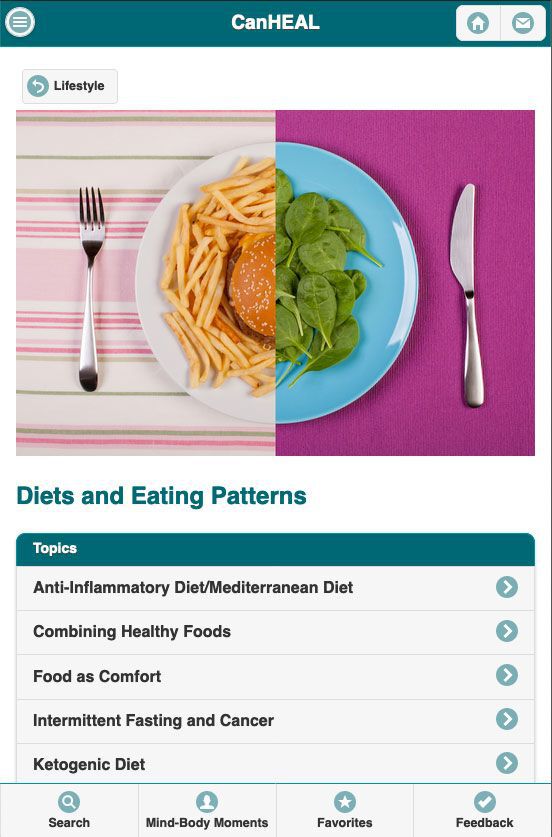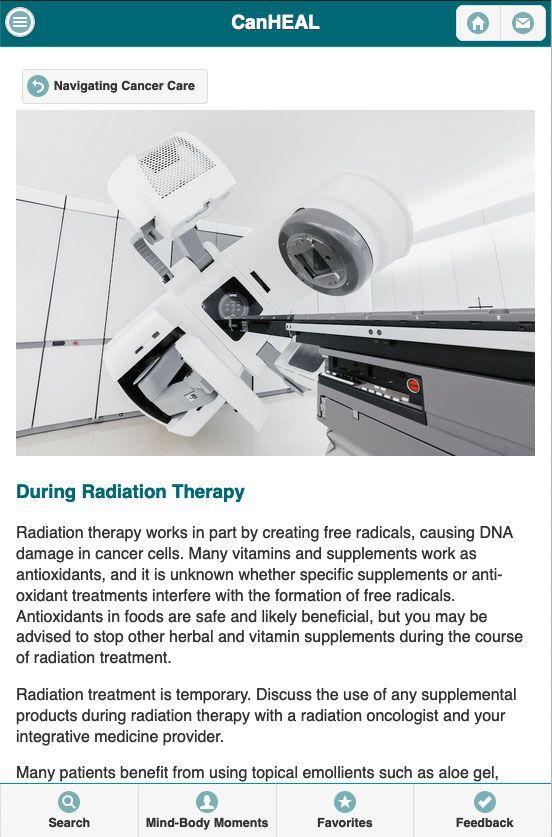 ---
Created and maintained by the Andrew Weil Center for Integrative Medicine, with generous support from our sponsors.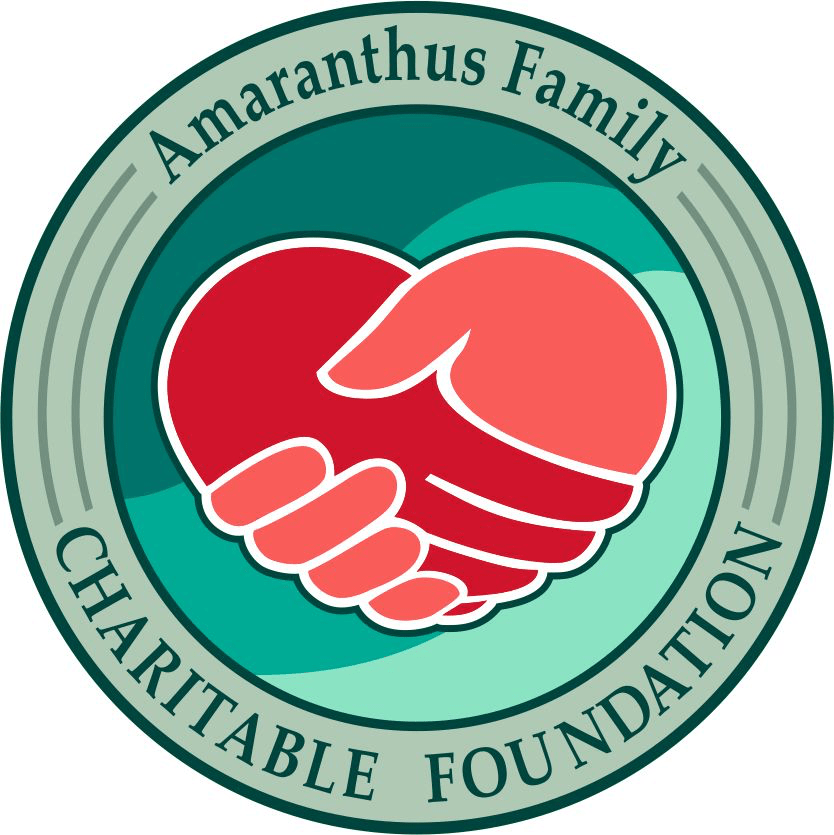 Our goal is to continue to provide the CanHEAL toolkit free of charge to those who need it. We need your help to make that happen going into the future.
---